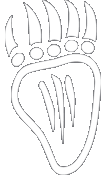 TEACHER RESOURCES
The Education Section of the University of Colorado Museum of Natural History has resources aimed at supporting teachers. From Discovery Kit loans to Education Workshops, the Education Section helps educators bring the wonder of natural history to their classroom.
Links to Teacher Resources
Pre- and Post-Visit Materials
Discovery Kits and Bird and Mammal Cases – Portable kits for in-class use, which contain museum specimens, casts, models, and activity ideas.
University of Colorado Outreach and Engagement P-12 programs – The University of Colorado offers many opportunities for educational field trips and resources to support teachers in the classroom.
General Pre-Visit Information
Museum and CU Museum Information
Suggestions for Success for Museum Field Trips
Pre-Visit Materials
Mind Map Pre and Post Visit Activity
The Exhibit, Object, and You Self Guide
Vocabulary for Early Native Peoples Program and Workshop
Vocabulary for Fossil Program and Workshop
Vocabulary for Insect Explorers Program
Vocabulary for Colorado Animals and Plants Program and Workshop
Post-Visit Materials
Additional Resources for Early Native Peoples of Colorado
Additional Resources for Fossils
Additional Resources for Insect Explorers
Additional Resources for Colorado Animals and Plants
Post Visit Archaeology Activities
Post Visit Fossil Activities
Post Visit Insect Activities
For other University of Colorado science outreach resources, visit Science Discovery.