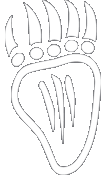 MUSEUM EDUCATION PROGRAMS AND RESOURCES
The Education Section of the University of Colorado Museum of Natural History offers a varied selection of object-based museum programs and resources for students, teachers, and families that are:
Fun, interactive, hands-on, and designed to encourage critical thinking skills and learning from objects.
Age-appropriate and developed to address state and local school curriculum standards, when applicable.
Interdisciplinary – covering science, language and visual arts, geography, and history.
Designed to enhance student understanding of exhibit topics and related concepts.
Museum field trip opportunities include hands-on guided programs, hands-on workshops, and self-guided visits. If you are interested in classroom resources, we also rent outreach material to bring Museum objects into your classroom. Teachers are encouraged to visit our teacher resources page to find pre- and post-visit materials and links to other resources on
the UC-Boulder campus.
Please take a few minutes to view the following pages and learn more about the educational resources offered through the Education Section at the University of Colorado Museum of Natural History. Feel free to contact the Education Section if you have any questions or comments on education programs and activities offered at the museum.
Contact
Education Office Phone Numbers: 303-492-1666 or 303-492-4458
Education Office Email: museumed@colorado.edu