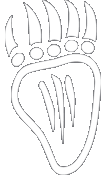 OUTREACH MATERIALS
Bring museum objects to your classroom with Discovery Kits and Bird and Mammal Cases
The Museum loans portable kits on a variety of topics for in-class and home use, as well as individual mounted specimens for art projects, science classes, and other purposes.
Discovery Kits are carry-on sized suitcases and contain authentic museum specimens, casts, models, and activity ideas. The kits can be used as a free-standing study unit or as pre- and/or post-visit activities when combined with a trip to the Museum. Kits are available for a rental fee of $10/week.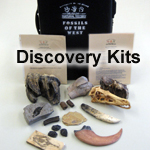 Bats – Learn about fascinating bats and the roles they play in the ecosystem.
Insects – Explore the structure, life cycle, and adaptations of insects.
Owls – Investigate North American owls and their prey.
Raptors – Study North American birds of prey, including hawks, owls and eagles.
Colorado Mammals – Examine Colorado mammals including herbivores, carnivores, and a marsupial.
Native Peoples – Explore Native American cultures through ancient and modern objects.
Dinosaurs – Learn about the "terrible lizards" of the past.
Fossils of the West – Investigate different types of plant and animal fossils.
New This Year:
The iShare Discovery Kits. Learn about the Paiwan – a native people of Taiwan – and the Navajo – a native people from the U. S. – through two new Discovery Kits featuring hands-on objects, interactive media, and teacher guides. The iShare Project is a collaboration between the National Taiwan Museum, the Laiyi Indigenous Museum, the Navajo Nation Museum, and the University of Colorado Museum. For more information, visit the web site http://en.projectishare.com or call (303) 492-4458.
Bird and Mammal Cases are individual mounted specimens of Colorado birds and mammals. Great for art projects, science projects, or any study that requires looking at animals up close. The rental fee for Bird and Mammal Cases is $2 per case per week.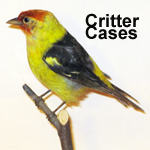 Spotted Skunk

Prairie Dog

Mantled Ground Squirrel

Muskrat

Pocket Gopher

Thirteen Striped Ground Squirrel

Green Winged Teal

Yellow Headed Blackbird

Robin

Western Tanager

Robin

Robin

Bohemian Waxwing

Gambel's Quail

Evening Grosbeak

Stellar's Jay

Western Meadowlark

Red Winged Blackbirds (male and female)

Morning Dove

Burrowing Owl

Mountain Bluebird
Please contact the Education Section to schedule a Discovery Kit or Bird and Mammal Case rental:
Phone: 303-492-1666 or 303-492-4458
Email: museumed@colorado.edu