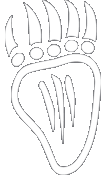 PLANNING YOUR VISIT TO THE MUSEUM
Planning a Visit to the University of Colorado Museum of Natural History
Reservations are required for Guided Programs, Hands-on Workshops, and self-guided visits; please reserve at least two weeks in advance. To schedule a guided or self-guided visit, please contact the Museum Education Office:
Telephone: 303-492-1666 or 303-492-4458
Email: museumed@colorado.edu
Online: Using our online registration form.
After a field trip has been scheduled, a confirmation packet will be sent. It will include the dates and times for the program, check-in procedures, driving directions, and parking information. A week before the program the Education Office will call to confirm your scheduled program.
Cost:
Guided Programs: $2 per student
Hands-on Workshops: $3 per student
Guided Program and Hands-on Workshop booked together: $4 per student
We offer a reduced cost for students receiving "free and reduced lunch." Please inquire when you book your program. For groups smaller than 10 individuals, we ask for a minimum payment for 10 students.
Self-Guided Visit: Free
Group Size
The ideal group size for a guided program and/or workshop is 18 to 22 individuals. If your group is larger, we can split you into two to three smaller groups and rotate through the Museum. We will work to accommodate groups of varying sizes and can discuss this during the reservation process.
Chaperones
We recommend a ratio of one adult to every ten students. There is no charge for teachers and chaperones and they may be asked to assist the docent during the program and/or workshop.
Location and Transportation
The Museum is located in the Henderson Building on the University of Colorado campus in Boulder between 15th and 16th Streets, just east of Broadway (view map). If arriving by school bus, we recommend you drop the students off near the University Memorial Center (UMC) on Euclid Street and walk the short distance to the Museum.
We encourage the use of public transportation to get to the Museum. RTD bus stops are conveniently located on Broadway less than a block from the Museum. Ask us about purchasing bus passes through the Museum.
For more detailed suggestions, see the Museum's How to Get Here page.
Field Trip Suggestions
For suggestions on how to make the most of your field trip to the University of Colorado Museum of Natural history, click here.