OBJECT OF THE MONTH - DECEMBER 2009
Exceptional Preservation of Green River Formation Insects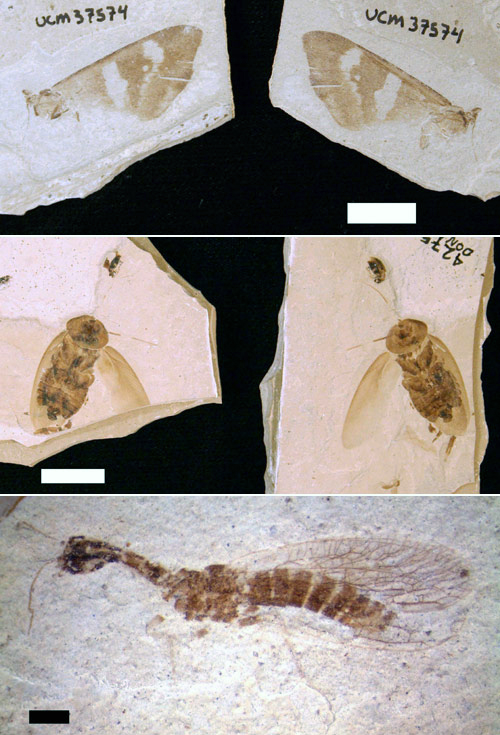 These specimens—a butterfly, cockroach, and snakefly—are just a snapshot of the different kinds of insects found in the Green River Formation. The remarkable quality of preservation shows delicate features like antennae, wings, and eyes. Although these insects lived 50 million years ago, the detail of their preservation indicates they were very similar to insects alive today.
Green River fossils are found between layers of shale that easily split apart. Often, the shale splits the fossils in half so there are two mirror images of each creature. Part and counterparts are great for studying detailed morphology because each half has slightly different features preserved.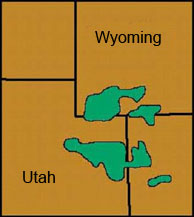 The Green River Formation outcrops in Colorado, Wyoming and Utah. The shale of the Green River Formation was created from lake deposits from lakes that existed about 50 million years ago (Early Eocene). The Green River Formation provides an excellent picture of the diversity of insects that lived near the ancient lakes as flying, walking, herbivorous, and carnivorous insects are all preserved together in the lake deposits. Other fossils found in these deposits include leaves, fish, birds, and the oldest known bats.
These three specimens are just three of thousands of fossil insects and plants collected and generously donated to the University of Colorado Museum by amateur paleontologist, David Kohls.
David is a primarily self-taught, passionate, and meticulous collector. He began collecting Green River plants and insects in the 1990's after retiring as a social sciences professor. David spends every day he can in the summer collecting and admits, "collecting has consumed my life."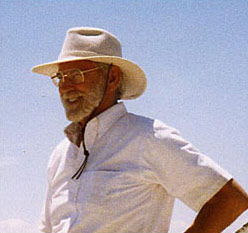 For his contributions to the field of paleontology, the Paleontological Society awarded David Kohls the Strimple Award at this year's Geological Society of America's annual meeting in October.
References and Links: