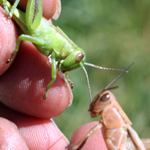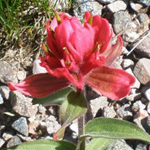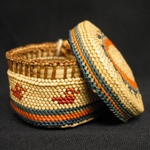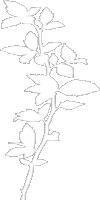 MFS GRADUATE PROGRAM - COGNATE DEPARTMENTS
In addition to choosing Public/Administration or Collections/Field Track, students also choose a cognate to focus their studies. A student's advisor will typically be appointed in a cognate department, or specializing in the same area of museum work.
Past students have also arranged other cognates on a case-by-case basis, including Archives and Geology.
Public/Administration Cognates

Education
Education is the most commonly chosen cognate in the Public/Administration track. Students with Education cognates typically take additional classes focusing on informal education, and may volunteer or intern in a museum education position.
Section Website: Education

Collections/Field Cognates

Anthropology
Anthropology and Archaeology cognates prepare students for careers as curators, collections managers, NAGPRA specialists, and other jobs in history, anthropology, archaeology, and art museums.
Section Website: Anthropology
CU Department Website: Department of Anthropology

Art History, Fine Arts, Art & Archicture
Many students specialize in art history or other areas of art, preparing to work in art, history, and natural history museums. As the University of Colorado Museum of Natural History does not have an art section, students typically work closely with a faculty advisor in the Department of Art and Art History.
CU Department Website: Department of Art and Art History

Botany
Students with Botany cognates learn about herbariums and botany field collection in the University of Colorado Herbarium, which houses a collection of half a million plants, the most complete collection of Colorado flora in the world.
Section Website: Botany & University Herbarium
CU Department Website: Department of Ecology & Evolutionary Biology

Entomology
Entomology students have worked on a variety of research and collections projects, including the ongoing organization, rehousing, and expansion of the Gordon Alexander Orthoptera (Grasshopper) Collection, a valuable resource for understanding the effects of climate change.
Section Website: Entomology
CU Department Website: Department of Ecology & Evolutionary Biology

Paleontology
Paleontology students work with one of the section's three professors, on projects ranging from trace fossil studies to ecological analyses of fossil assemblages. Many students also work in the museum's world-class fossil collection on projects ranging from fossil conservation to cataloging new acquisitions.
Section Website: Paleontology
CU Department Website: Department of Geological Sciences

Zoology
The Museum's Zoology Section houses extensive collections of both vertebrate and invertebrate animals. Students may conduct research in the field or the collections, as well as on preparing specimens, cataloging, and other collections-based projects.
Section Website: Zoology
CU Department Website: Department of Ecology & Evolutionary Biology