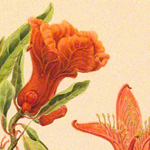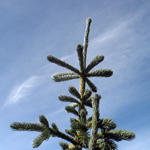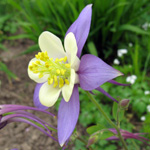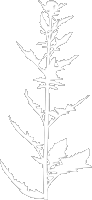 BOTANY SECTION POLICIES & PROCEDURES
Access Policies
The Herbarium is available to anyone with an interest in botany. Users incude faculty and students, visiting scholars, private consultants, local naturalists, and botanists from a variety of public and private agencies.
University of Colorado Museum Herbarium is located in the basement of the Clare Small Building on the campus of the University of Colorado at Boulder (map). During the academic year, the Herbarium is open Monday through Thursday, 9 a.m. - 4 p.m., and Friday, 9 a.m. - 3 p.m. There are abbreviated hours during the summer (Tuesday through Thursday, 9 a.m. - 4 p.m.).
Loan Policies
The University of Colorado Herbarium (COLO) loans specimens to established institutions for use in conducting botanical research by scientists and students. Loan requests should be submitted in writing or via email (herbcolo@colorado.edu) and addressed to the Herbarium. The loan request should include the nature of the research and must be approved by the curator. Students must request loans through their faculty supervisor.
Loans are made for one year. Extension of the loan period may be granted upon written request to the curator. No portion of the specimens on herbarium sheets may be removed ("destructive sampling") without prior approval of the curator. Annotations and publications associated with the loan are appreciated.
Borrowing institutions must meet minimum standards for security, storage environment, and handling of specimens. Returned loans should be packed carefully and sent via insured and tracked mail service.