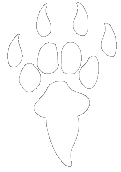 VOLUNTEER OPPORTUNITIES
Meet new friends and help the Museum grow by volunteering your time and energies! The University of Colorado Museum of Natural History utilizes more than 50 volunteers. Over 75% of the volunteers work with the public directly. Volunteers help to organize events, teach school children, conduct tours of the Museum, and work behind the scenes in the Museum's collections. We are grateful for all of the time that our volunteers dedicate to the Museum and to the energy that they provide to make the Museum an exciting place to learn and explore.
Serving as a volunteers is a great way to get meaningfully involved with an institution whose goals you support. The Museum's volunteers are from diverse backgrounds, have varied levels of education, and are all ages. They are all committed to life-long learning, the natural environment, and the humanities.
In addition to the intangible benefits of volunteering, the Museum hosts annual volunteer appreciation events. Volunteers are entitled to a 10% discount in the Museum Gift Shop.
A volunteer is expected to provide a regular commitment of time, ranging from just a few hours a month to several days per week. Some positions require specialized training on content or techniques, which is provided free of charge. The Museum is open to the public seven days a week, and volunteers are utilized at all times.
Opportunities for volunteers are always changing depending upon the needs of the museum.
If you would like to donate your time to the Museum, please fill out our Volunteer Application.