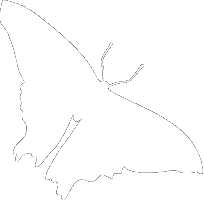 CELEBRATE EARTH DAY WITH THE CU MUSEUM AT WILD EARTH DAY
April 15, 2011
Come one, come all to celebrate this magnificent planet with Wild Bear Mountain Ecology Center and the National Center for Atmospheric Research as we kick off Earth Week together! Wild Earth Saturday is a FREE action-packed day of hands-on experiences. Get your hands dirty and win prizes in the Wild Bear Environmental Obstacle Course. Hug the Wild Bear. Jump like a grasshopper with the CU Museum of Natural History. Learn the language of the raptors. Get in touch with your inner athlete and climb Avid4Adventure's climbing wall. Find out more about the lynx coming to live with us in Colorado. Dance in celebration to the music of the Wild Okapi Marimba Band. Engage in hands-on experiential activities with masters in the field of environmental education. Learn to Fly Fish with Angling University. Play Earth Jeopardy with the Denver Museum of Nature and Science. Arthropod Zoo! Come check out some life-size Dinosaur skeletons and much, much more! This FREE event takes place on Saturday, April 16th, from 10am-4pm at NCAR's Mesa Lab, nestled in the Flatirons, located at 1850 Table Mesa Drive in Boulder.
In celebration of Earth Day, NCAR (The National Center for Atmospheric Research) opens its doors and grounds for a day of fun under the sun. All ages are invited. Explore the prestigious Mesa Lab where critical climate science research is happening every day. Hike the surrounding trails then enjoy a delicious meal in the NCAR cafeteria (a cash-only café). In the spirit of Earth Day, carpooling is encouraged. Or ride your bike and receive your free bike tune-up with Community Cycles!
Wild Earth Saturday is rooted in promoting a healthy environment and mobilizing people through awareness of the world around us. We gratefully thank the Scientific and Cultural Facilities District (SCFD), My Therapy Company and Seagate Technology for their financial support, as well as our media sponsors the Boulder Daily Camera and Denver's Channel 7 KMGH and the Yellow Scene.
For more information, call (303) 258-0495 or visit www.wildbear.org.
Return to the Newsroom.
Scan the Museum's News Archive.