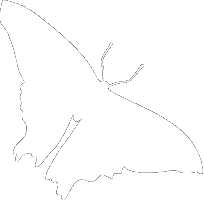 A GREAT SET OF SUMMER MUSEUM WORKSHOPS FOR CHILDREN IS READY FOR YOUR REGISTRATION
April 5, 2011
Children will: Engage in fun, hands-on, and stimulating science activities. Touch and explore real museum objects. Enjoy expeditions through museum exhibits and collections. Participate in entertaining activities and games. Make creative crafts and take home projects. The fee is $20 per workshop ($15 for Museum Members at the Family Level). Each workshop meets for three hours from 9:00am-noon at the CU Museum of Natural History on the CU-Boulder Campus. Snacks will be provided.
WORKSHOPS FOR STUDENTS IN KINDERGARTEN, FIRST OR SECOND GRADE:
An Insect's World: Friday June 10 or Friday July 15. Join us at the CU Museum as we become entomologists, the scientists who study insects. We'll use sweep nets to gather insects on campus and then identify what we find. Draw and pin insect specimens, create your own caterpillar, and lots more crafts and games.
Art and Nature: Friday July 8 or Wednesday July 20. Explore our natural world through the eyes of an artist. Create your own masterpiece with natural earth pigments, paper collage, and fabric. We'll use museum specimens to get an up-close look at some of those animals that just won't sit still for us.
Pots, Rocks and Rugs: Wednesday July 6 or Friday August 5. We'll explore the lives of early peoples of Colorado. What were the lives of children living here hundreds of years ago like? Make a clay pot, grind corn, play games, and weave a mat as we imagine Colorado long ago.
Dinosaur Detectives: Wednesday July 13 or Friday July 22. Spend some time with our Dinosaurs, exploring them inside and out! What can you learn about dinosaurs by examining their fossils? Become a "junior paleontologist" as you go on a mock dig and unearth a real fossil.
World Beats: Rhythms of Nature: Friday June 24 or Friday July 29. From birdsongs, to insect chirps, to rattlesnake rattles, nature is a noisy place! Join us on a sound safari where we'll use our ears to find out what kinds of creatures can be found in our backyard. Learn how to imitate animal calls and storm sounds and even make your own natural instruments!
Wild Babies & Little Sprouts: Friday June 17 or Wednesday July 27. Kits, cubs, and caterpillars; seedlings, squeakers, and cygnets. Explore the amazing, changing lives of baby animals and budding plants. We'll use touchable museum specimens to learn about animal adaptations. Come grow with us!
WORKSHOPS FOR STUDENTS IN THIRD, FOURTH OR FIFTH GRADE:
Look Inside!: Wednesday July 6 or Friday August 5. We all know that animals look different from one another on the outside, but what about the inside? Who has a heart and who doesn't? A brain? We'll dissect a clam, starfish, crayfish, and more to explore the natural world from the inside out. (sharp tools will be handled by instructors only).
Water Wonders: Friday June 17 or Friday July 22. Discover the wonders of the water world as we explore animals and plants in the pond and stream on campus. We'll look at turtles, fish, birds, insects and all the amazing little things you can only see with a microscope.
Fantastic Fossils: Wednesday July 13 or Friday July 29. Colorado used to be an inland sea full of weird and wonderful creatures. Explore the clues they left behind, excavate a fossil, take a behind-the-scenes tour of our fossil collection where we keep over half a million fossils, get a look at ancient creatures – large and small – that lived in our own backyard!
Get the Dirt: A Day in a Life of an Archaeologist: Friday June 10 or Wednesday July 20. Have you ever wondered what it would be like to be an archaeologist? Come to the museum and live a day in the life of an archaeologist. Traditional technologies will be explored, as we create leather pouches and make an arrow. Practice throwing an atlatl.
Left Behind: Friday June 24 or Friday July 8. Scat, skeletons, fossils and footprints. These are just a few of the clues that animals leave behind. Polish your detective skills as you learn about animal tracking, bone identification, fossil analysis and more. We will make plaster casts of animal tracks, excavate a fossil, examine skulls and see what amazing things we can learn from scat. Don't be left behind – join us in this exploration of the hidden world of animal life!
Reptile Roundup: Friday July 15 or Wednesday July 27. By popular demand! Snakes, lizards, and turtles are just a few of the creatures we'll explore as we look at 300 million years of reptile life on earth. Live reptiles and museum specimens will inspire our science and art projects.
Advance registration and payment required (cash, check, or credit card): museumed@colorado.edu or 303-492-1666
Return to the Newsroom.
Scan the Museum's News Archive.