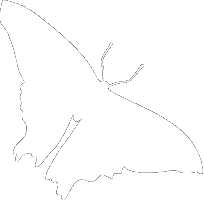 JEN SHANNON: A NEW VOICE AT THE UNIVERSITY OF COLORADO
January 1, 2010
Jen Shannon, Ph.D., Curator and Assistant Professor of Anthropology, is our newest faculty member. Full of energy, enthusiasm, and a rich background, she brings a fresh spirit and new vision to the University of Colorado Museum of Natural History. We are pleased to count her amongst our ranks!
Jen's original interests in Anthropology and human rights emerged in high school when participating in Model United Nations. At Bowdoin College, Jen began her undergraduate study in Marine Biology and then added Cultural Anthropology as a second major. During an undergraduate Study Abroad program, a situation in Townsville, Australia really captivated Jen's attention: The City wanted to kick out the Aboriginal people camping in a city park, but had never spoken to the them. For a month, Jen worked with these Aboriginals to communicate their multiple viewpoints to the city at Mayor's Meetings. This project, laden with land rights issues, legal issues, and activist overtones developed into her Honor's Thesis.
Upon graduating Bowdoin, Jen pursued Marine Biology, but missed working with people. This inspired her to obtain her Master of Arts in Social Science and Anthropology at the University of Chicago. Still interested in land rights and legal issues, her Master's Thesis focused on Federal Indian Law in Alaska.
In 1999, Jen became Lead Researcher for the Our Lives gallery at the National Museum of the American Indian (NMAI). Her work with the three communities: Carib Territory in the Caribbean, Chicago Indian in Chicago, and Inuit in Igloolik, Nunavut, informed the content and design development of the NMAI inaugural exhibitions.
Jen went on to receive her Ph.D in Sociocultural Anthropology from Cornell University and she taught for a year at the University of British Columbia.
In August 2009, Jen took on the dual role of Curator and Assistant Professor of Anthropology, a position she says is "the best of both worlds." In this position, Jen hopes to work with native communities to document collections, involve source communities in the exhibit process, and empower students to get involved in museum and community work. She believes that university museums can inherently be more experimental and collaborative than other institutions. This spring, Jen will teach Introduction to Museum Anthropology, a course that focuses on the history, politics, and practice of relationships between museums, anthropology, and indigenous communities.
Story by Rebecca Wahlberg
Return to the Newsroom.
Scan the Museum's News Archive.