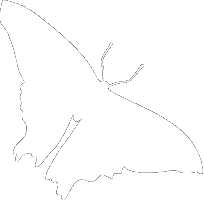 MUSEUM ANTHROPOLOGIST RECEIVES GRANT FOR SOUTHWESTERN POTTERY WEBSITE
November 18, 2008
Archaeologists have been working in the American Southwest for over a hundred years, where they have identified and described hundreds of pottery types. Unfortunately, there is no Periodic Table of Pots—a centralized resource where students and professionals can go to learn about pottery classification.
The Southwest is the best-known archaeological region in the United States, famed for such Native American sites as Mesa Verde and Chaco Canyon and for the artistry of its ancient pottery.
Steve Lekson, curator of anthropology at the University of Colorado Museum of Natural History, recently received a $22,850 grant to create a website that centralizes and organizes data on Southwestern pottery classification.
Funded by the university's Innovative Grant Program, Lekson, along with several graduate students from the Museum and Field Studies and Anthropology Departments, will work with researchers from across the Southwest. The workers will compile information from thousands of monographs, dissertations, articles, technical reports, and unpublished papers have been written about pottery types.
Often the types themselves have been defined, re-defined, and re-re-defined over the decades. The result is a mire of paperwork that can prove daunting to any researcher. For the past two months, Lekson and his students have systematically begun to compile these resources. The students obtain reprint permissions from the publishers, photocopy the articles, and digitally scan them in preparation for uploading to the web.
In the future, researchers will be able to access hundreds of resources for particular pottery styles, understand how classification systems were defined and changed over time, and have one centralized place—the University of Colorado website—to conduct important ceramic studies.
Eventually, color images of pots and potsherds from the museum collections, maps showing geographic distribution, and a bulletin board for pottery experts to post commentary will all be available to researchers.
Contact Steve Lekson for more information: 303-492-6671 or lekson@colorado.edu
Return to the Newsroom.
Scan the Museum's News Archive.