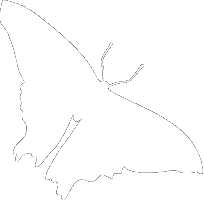 CURATOR OF VERTEBRATE PALEONTOLOGY CO-PRESENTS FIELD CONFERENCE
November 18, 2008
Curator of Vertebrate Paleontology and Assistant Professor of Geology Jaelyn Eberle co-presented the first Society of Vertebrate Paleontology (SVP) field and topical conference August 5-7, 2008.
The participants visited and examined several sites near Medicine Bow, Wyoming, with examples of vertebrate fossils in a detailed geologic context to learn how the field study of rocks can be applied to paleontology.
To see photographs and learn more about this exciting conference, read 2007 Museum and Field Studies graduate Karen J. Lloyd's trip report on the SVP website.
Jaelyn J. Eberle is an assistant professor of geology and curator of vertebrate paleontology at the University of Colorado. Her research focuses on mammalian evolution, paleoclimate, and paleogeography. She conducted her PhD research in Hanna Basin, Wyoming, one of the field trip sites.
Karen J. Lloyd, M.S. '07, graduated from the Museum Studies program at the University of Colorado Museum of Natural History with a concentration in paleontology and geology. She is a collections assistant at The Wildlife Experience in Parker, Colorado, and a museum associate at the University of Colorado Museum.
Return to the Newsroom.
Scan the Museum's News Archive.