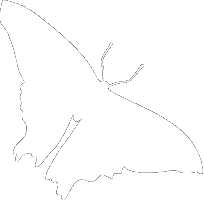 NAVAJO RUG AUCTION TO BENEFIT THE UNIVERSITY OF COLORADO MUSEUM OF NATURAL HISTORY
October 14, 2008
The largest Navajo weaving ever to win the Best of Show award at the Gallup Intertribal Indian Ceremonial will be on display at the 23rd Annual Joe Ben Wheat Silent Auction of Navajo Weaving to benefit the University of Colorado Museum of Natural History on November 6.
The Ganado weaving by Mae Jim measures nearly 10 by 15 feet and has not been displayed in public since receiving the award in 1988. The weaver passed away shortly after finishing the piece, considered as one of the finest Navajo weavings ever woven.
The auction of over 100 contemporary and antique weavings will be held at the Nighthorse Campbell Native Health Building at the Anschutz Medical Campus (formerly the Fitzsimmons Army Medical Center) at 13055 E. 17th Ave, off I-225 and Colfax. The Nighthorse Campbell building is across the street from the Children's Hospital Parking Lot (maps).
Weavings, including pieces from Two Grey Hills, Crystal, Shiprock, Ganado, the Burnham area, and more, ranging in value from $100 to $10,000, will be available for sale. Buyers may begin placing bids at noon. The auction closes at 7 p.m.
A unique feature of this auction is that weavings that have not received a bid may be purchased and taken by the new owner at any time during the day by paying 20 percent more than the minimum bid.
At noon and 5 p.m., Jackson Clark, Navajo weaving expert from the Toh-Atin Gallery in Durango, will give talks on the history of Navajo weaving and answer questions about the pieces in the auction. He will be giving free evaluations of Navajo weavings from 1 to 5 p.m.
Damaged Navajo weavings or pieces in need of cleaning can be brought to the auction for a free estimate of repair and/or cleaning by Ben Leroux of Southwest Textile Restorations.
The money raised by this auction will be donated by Toh-Atin to the University of Colorado Museum of Natural History for the care and preservation of the Joe Ben Wheat textile collection, one of the finest in the United States.
For additional information, please call the University of Colorado Museum of Natural History at 303-492-6892 or Toh-Atin Gallery at 800-525-0384.
Return to the Newsroom.
Scan the Museum's News Archive.