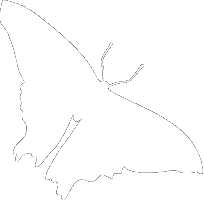 PATRICK KOCIOLEK APPOINTED DIRECTOR OF MUSEUM
April 22, 2008
Patrick Kociolek has been named director of the University of Colorado Museum of Natural History after a national search in 2007. He is an internationally known expert on diatoms, a type of microscopic algae, and a Board Member-at-Large of the American Association of Museums.
Kociolek comes to the University of Colorado from a position as Executive Director and Curator of Diatoms at the California Academy of Sciences in San Francisco. During his time at the California Academy of Sciences, Kociolek contributed not only to scientific knowledge of diatoms, but also to the museum community. He played an integral role in the planning process for the Academy's rebuilding project, a landmark in environmentally responsible museum design, and led outreach initiatives to the diverse audiences of the San Francisco Bay Area.
At the University of Colorado Museum of Natural History, Kociolek hopes to help rethink what a natural history museum means in a university context and build and strengthen relationships between the Museum and campus departments, groups, and the student body.
"When people think of great university-based natural history museums, we should be in that elite group," Kociolek said. "It is an exciting time to lead a natural history museum in the context of one of the world's leading public universities. The Museum has the opportunity to be the front door of the university to the community—it's a great venue to bring the world to Boulder, and Boulder to the world."
"Dr. Kociolek's credentials as a museum administrator, researcher, and educator are outstanding, and we are very excited to have him join us," said Stein Sture, Vice Chancellor for Research and Dean of the Graduate School at the University of Colorado. "He is one of the best diatom taxonomists in the world, and he is a leader in bringing systematic and evolution concepts to diatom biology."
Kociolek also looks forward to the opportunity to train the next generation of diatomists in a university setting. Diatoms offer great potential for research. "Diatoms—this group of organisms we can't see—provide more oxygen than all other plants on earth," Kociolek said. "They can tell us a lot about the health of our environment. But we know very little now about how many species there are and how they're related."
Kociolek, who has a BS (St. Mary's College of Maryland, 1980) and MS (Bowling Green State University, 1982) in Biological Sciences and a PhD in Natural Resources (University of Michigan, 1988), brings 25 years of museum, teaching, and research experience to the directorship. He has edited five books and published more than 125 peer-reviewed articles on diatoms.
Return to the Newsroom.
Scan the Museum's News Archive.