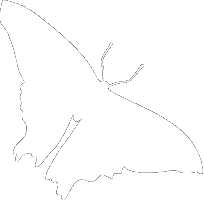 MUSEUM RESEARCHERS RECEIVE NSF ECOLOGY GRANT
October 25, 2007
Three members of the University of Colorado Museum of Natural History received a 5-year $396,000 award from the National Science Foundation.
Cesar Nufio, research associate, Deane Bowers, Curator of Entomology, and Rob Guralnick, Curator of Zoology, will utilize the Alexander Grasshopper Collection and a new resurvey project to measure the effects of climate change on regional insects (http://alexander.colorado.edu).
The Alexander collection is composed of over 24,000 pinned and labeled grasshoppers collected from the 1930's to the 1960's from the Rocky Mountain and plains regions of Colorado. Because of the quality and type of data available from past collecting and new efforts devoted to re-surveying Alexander's sites over the next several years, this project will be able to measure the effects of a changing climate on the 1) phenology (timing of life history events), 2) elevational ranges and 3) morphological characteristics (namely body size) of a well-studied and economically important group of organisms. This project is a natural extension of a previously awarded NSF collections improvement grant that supported the proper curation and databasing of all of the Entomology Section's Orthoptera (grasshoppers and their relatives) specimens. This new survey project highlights the value of natural history collections to researchers interested in understanding the effects of climate change on the earth's organisms.
Return to the Newsroom.
Scan the Museum's News Archive.