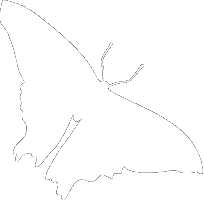 AUCTION OF 100 STELLAR NAVAJO RUGS FROM THE TOH-ATIN GALLERY IN DURANGO
October 19, 2007
For twenty years, the Toh-Atin Gallery in Durango has sponsored annual auctions of magnificent Navajo rugs and weavings to benefit the Joe Ben Wheat textile collection at the University of Colorado Museum of Natural History.
CU Museum Curator Joe Ben Wheat assembled one of the foremost collections of old Navajo, Pueblo, and Hispanic Southwestern textiles. Generous contributions from Toh-Atin support their care and conservation.
This year, the auction (noon to 7:00, Thursday November 8) is at a new venue: the remarkable Nighthorse Campbell Native Health Building at CU's Anschutz Medical Campus. The spectacular Native American-inspired architecture of the Nighthorse Campbell building perfectly complements the 100 outstanding weavings selected by Mr. Jackson Clark of the Toh-Atin Gallery. Mr. Clark, one of the leading experts on Navajo weaving, will be on hand to discuss the pieces in the auction and the art of Southwestern weaving. Mr. Ben Leroux of Southwestern Textile Restorations will be on hand to offer advice on the cleaning and restoration of Navajo rugs and weavings.
The University of Colorado Museum of Natural History is developing plans for the conservation, re-housing, and display of the Joe Ben Wheat collection. This huge, million-dollar project will launch in 2008, and support from Toh-Atin's annual Rug Auction provides key "start up funds" for detailed planning and fund-raising.
For additional information on this auction, including maps and parking information, please see the Museum's Calendar of Events.
Return to the Newsroom.
Scan the Museum's News Archive.