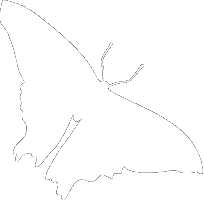 BOTANY SECTION PRESENTS BOTANICAL ART COLLECTION ONLINE
July 31, 2007
Recently the University of Colorado Herbarium added to its website an impressive collection of 41 botanical watercolors painted by the renowned artist Ida Hrubesky Pemberton during the 1930s and 1940s.
Pemberton focused on medicinal plants, food plants and herbs in this collection, taking inspiration from plants she grew and nurtured at her Denver home. Species in the collection include corn, peppermint, pumpkin, valerian, castor bean, and chamomile. Her art is recognized for its beauty and painstaking detail, and has been displayed at several prestigious museums and botanical gardens.
In order to balance the conflicting goals of making the fragile artwork accessible for viewing while protecting it from handling and exposure to light, the paintings were photographed and placed online, along with a biography of the artist. The paintings are listed by both common name and scientific name for convenient browsing.
Return to the Newsroom.
Scan the Museum's News Archive.