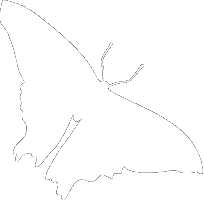 INVERTEBRATE PALEONTOLOGY ANNOUNCES LAUNCH OF ONLINE SPECIMEN DATABASE
June 27, 2007
The University of Colorado Museum of Natural History's Invertebrate Paleontology and Paleobotany collections are now searchable online at http://cumuseum.colorado.edu/Research/Paleo/invert_database.html.
Over 38,655 records representing approximately 300,000 specimens, from 7,421 localities are now easily accessible online. This database project was made possible with support from the NSF Biological Research Collections (BRC) grant "Improvement and Computerization of the Invertebrate Paleontology Collections at the CU Museum of Natural History" (DEB-0345875). Funding for the project began in August 2004. The database was created using Specify Biodiversity Collections software. Future goals of the project include making a subset of the data more broadly available using DiGIR provider software and linking images of fossil specimens to their online records.
We are among the few museums worldwide to have sizeable and historically important fossil terrestrial arthropod collections (Florissant Formation, Green River Formation, and several others). In addition to our focus on terrestrial arthropods, we also have a collection of Mesozoic and Cenozoic invertebrate fossils from the Rocky Mountain Region that is one of the most extensive in the country. Learn more about our collections, research and people at http://cumuseum.colorado.edu/Research/Paleo/invert.html
Contact Dena Smith, Curator of Invertebrate Paleontology, for more information.
Return to the Newsroom.
Scan the Museum's News Archive.