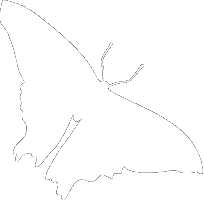 ENTOMOLOGY SECTION ANNOUNCES LAUNCH OF THE GORDON ALEXANDER PROJECT WEBSITE
March 27, 2007
The Entomology Section of the CU Museum has recently launched its Gordon Alexander Project website! This website is a portal to Gordon Alexander's biography and the 24,000 grasshoppers that make up his collection.
Alexander's grasshoppers were collected during the 1930s to 1960s and are the result of his research on the biogeography and ecology of the grasshoppers from the Rocky Mountain and plains regions of Colorado.
Extensive survey collections such as this one, that are nearly half a century old, with exceptional field records and voucher specimens are rare; yet they provide researchers with invaluable baseline information about how species and populations were distributed in the past. Beginning this spring, the Entomology Section will use Alexander's collection to measure the effects of climate change on regional insects along an elevational gradient from Boulder to Niwot Ridge and Rollin's Pass. In the coming years, the Alexander Project website will be used to display the ongoing results of this resurvey project by providing photographs of the collecting process and climatological data, as well as information and photographs of regional grasshoppers.
Return to the Newsroom.
Scan the Museum's News Archive.