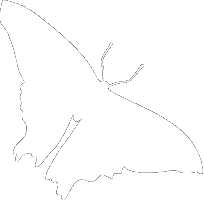 TOM RANKER NAMED INTERIM DIRECTOR OF MUSEUM
August 1, 2006
Tom A. Ranker became the Interim Director of the CU Museum upon the retirement of Director Linda Cordell. Tom has been the Curator of the Botany Section of the Museum since Fall of 1990, he is a Professor in the Department of Ecology and Evolutionary Biology, and an Affiliate Graduate Faculty member in Tropical Plant and Soil Sciences at the University of Hawai`i at Manoa. He has degrees in Environmental Studies (B.A., 1974, California State University-Sacramento), Biology (M.A., 1982, Humboldt State University), and Botany (Ph.D., 1987, University of Kansas).
Tom's research has primarily focused on the systematics, population genetics, biogeography, and evolution of tropical ferns, with a particular emphasis on the fern floras of Pacific islands. He has conducted botanical fieldwork in Malaysia (Sabah, Borneo), Canada, Costa Rica, Cuba, Hawaiian Islands, Jamaica, La Réunion, México, Papua New Guinea, Puerto Rico, Society Islands, Taiwan, and the continental USA. Tom has published over 60 peer-reviewed articles in biological journals and is currently preparing a co-edited book for Cambridge University Press entitled Biology and Evolution of Ferns and Lycophytes to be published in Spring, 2007. Tom has been the President of the American Fern Society for the last two years and is the current President of the International Association of Pteridologists. He is also currently on the editorial boards of the journals Systematic Botany and Systematic Botany Monographs.
Since 1990, Tom has successfully mentored eight doctoral students and two master's students in Ecology and Evolutionary Biology (EEB) and seven master's students in the Museum and Field Studies (MFS) program. He is currently the mentor of three EEB doctoral students, one EEB master's student, and two MFS students.
In his spare time, Tom enjoys spending time with his wife and part-time research collaborator, Genie Trapp, nature photography, reading, running, gardening, cooking (and eating!), learning to play the ukulele, and playing with the two family dogs, Xica and Kayleigh.
This Fall, the CU Boulder Graduate School will be commencing a national/international search for a new Director of the CU Museum.
Return to the Newsroom.
Scan the Museum's News Archive.