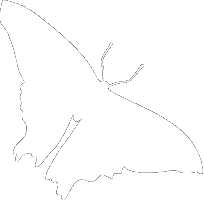 LONGTIME MUSEUM DIRECTOR LINDA CORDELL RETIRES
August 1, 2006
Dr. Linda S. Cordell has retired as Director of the CU Museum. Linda served as Director for an astonishing 13 years! She was also a professor in the Department of Anthropology.
Under Linda's directorship, the Museum has experienced a renaissance in all aspects of our broad range of activities. For example, we have:
received accreditation by the American Association of Museums, an honor achieved by only 5% of all U.S. museums and only 18 university natural history museums.
hired six faculty members, two of whom were special opportunity hires of women of color.
moved the Entomology, Zoology, Paleontology, and part of Botany sections and the Museum and Field Studies Graduate Program to the newly renovated MCOL (Bruce Curtis Building).
consolidated the Anthropology collections in Henderson.
mounted or upgraded 37 exhibitions and 190 programs attracting over 139,000 visitors.
recruited exceptional students to our Museum and Field Studies Graduate Program and awarded 61 MFS degrees and certificates.
Linda also amazingly not only found time to continue the development of her career as an archaeologist, but managed to receive two impressive awards for her research:
in 2001 she received the Alfred Vincent Kidder Award from the American Anthropological Association; the highest award presented to an American Archaeologist.
in 2005, Linda was elected as a member of the National Academy of Sciences, one of the highest honors that can be awarded to an American scientist.
In honor of Linda and her exceptional service to the CU Museum and the University of Colorado, we have dedicated our Henderson classroom in her honor as the Linda S. Cordell Classroom. Linda will be continuing her research career as a Senior Scholar at the School of American Research in Santa Fe, New Mexico. Thank you so much, Linda, for dedicating your life to the CU Museum for all of these years!
Return to the Newsroom.
Scan the Museum's News Archive.