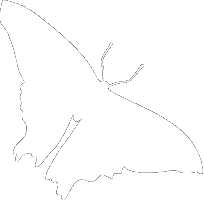 MUSEUM'S GAMES PROGRAM RECEIVES AWARD
August 12, 2005
The CU Museum's after-school science program for girls called "Girls At the Museum Exploring Science" (GAMES) has been received good news this summer.
The GAMES program has been awarded the 2005 Excellence in Programming Award by the Education Committee of the Mountain-Plains Museum Association. The Excellence in Programming award recognizes exemplary creativity and innovation in museum educational programming. The Award will be presented at the 2005 Mountain-Plains Museum Association Annual Meeting Awards Dinner scheduled for September 15th in Omaha, NE.
Additionally, the CU Museum has been notified that it has received a grant from the Millennium Trust, a fund of The Community Foundation of Boulder, for the GAMES program. The focus for the Millennium Trust is on "projects that serve youth with an emphasis on engaging and addressing a sense of community and personal growth" and to "...build positive pathways with and for the youth community by raising the potential of individuals and organizations."
See below for more info on the Program:
Program Description: Girls At the Museum Exploring Science (GAMES) is a unique program developed to encourage interest and excitement about science in preadolescent girls. The program consists of seven weekly after-school visits to the University of Colorado Museum of Natural History (CU Museum). While at the Museum, the girls explore the sciences of archaeology, botany, entomology, paleontology, and zoology through hands-on activities using real museum specimens and direct interaction with scientists and museum professionals.
The first week of the program provides an introduction to the Museum and to the program, and an opportunity for the girls to familiarize themselves with the exhibits. Each subsequent week features an interview and discussion with a female curator, collection manager, or researcher from one of the five subject areas covered by the Museum, a tour of the respective collection area, and a hands-on activity directly related to the curator's of collection manager's work. For the seventh (and last) program, the girls' parents and families are invited to the Museum, so they too can begin to feel welcome in the Museum, and to provide the opportunity for the girls to show them around and demonstrate what they have learned.
In addition to the Museum sessions, the Museum provides transportation to and from school, snacks, follow-up activities, and tool kits to the girls free of charge. The tool kits contain items used by museum professionals, such as magnifiers, tape measurers, forceps, and journals. The follow-up activities are tailored to their geographic region and the season. These activities utilize the tools given to the girls and focus on developing the girls' observational skills in their homes and school yards.
Return to the Newsroom.
Scan the Museum's News Archive.