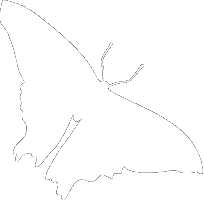 ANTHROPOLOGY SECTION ANNOUNCES RECIPIENTS OF JOE BEN WHEAT AWARDS
May 17, 2005
The CU Museum's Anthropology Section announced this year's recipients of the Joe Ben Wheat Scholarship and Joe Ben Wheat Prize: Jun Sunseri and Patti Kinnear.
The 2005 Joe Ben Wheat Scholarship has been awarded to Jun Sunseri, University of California, Santa Cruz. Mr. Sunseri's dissertation research centers on the ethnohistory and historic archaeology of the El Rito area in northern New Mexico. The El Rito area comprises a complex mix of Hispanic and Native American peoples, and Mr. Sunseri's research promises to throw new light on its fascinating cultural history.
The 2005 field of applicants was particularly strong, with research proposals ranging from contemporary tourism in the Greater Southwest, to studies of ancient turquoise and pottery. Applicants represented universities from all portions of the USA.
Since 2001, the University of Colorado Museum has awarded five scholarships to outstanding anthropology graduate students.
Joe Ben Wheat was a remarkable anthropologist and a highly respected scholar of the Native West and Southwest. Dr. Wheat was Curator of Anthropology at the CU Museum for almost forty years, retiring in 1986. The Joe Ben Wheat Scholarship, of $5000, recognizes and supports promising young researchers who are working in areas of Joe Ben Wheat's scholarship. Jun Sunseri's research at El Rito surely would have been of enormous interest to Dr. Wheat. Past recipients include Wesley Bernardini and Donna Glowacki (both Arizona State University), Carmen Tarcan (Simon Fraser University), and Jill Ahlberg (University of New Mexico).
The Joe Ben Wheat Prize is awarded to an outstanding graduate receiving the BA degree in Anthropology at the University of Colorado, Boulder. The $500 prize is awarded by the University of Colorado Museum in honor of Dr. Joe Ben Wheat, long-time curator at the Museum.
The 2005 Joe Ben Wheat Prize was awarded to Patti Kinnear, who graduated with highest honors. Kinnear's honors thesis examined the relationship of archaeologists, hobbyists, avocational archaeologists and collectors in eastern Colorado, a nexus of interests with which Joe Ben Wheat was very familiar. Dr. Wheat's important work at sites like Olson-Chubbock in eastern Colorado benefited from close cooperation between University archaeologists and local avocational archaeologists.
Patti Kinnear will be continuing her research and training in the CU Museum's graduate program, working towards the MS degree in Museum and Field Studies. Past recipients include Sharon Hull and Gene Wheaton, both of whom have gone on to graduate programs in archaeology and anthropology.
Return to the Newsroom.
Scan the Museum's News Archive.