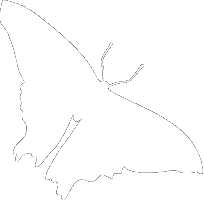 ENTOMOLOGY SECTION RECEIVES NSF COLLECTIONS IMPROVEMENT GRANT
February 22, 2005
Deane Bowers, Curator of Entomology, Cesar Nufio, Adjoint Curator, and Rob Guralnick, Curator of Invertebrates, received a grant of $202,201 to curate, georeference and database the Gordon Alexander Orthoptera Collection. This collection is composed of over 19,000 grasshoppers from the Rocky Mountain and plains regions of Colorado.
This collection is largely composed of vouchers from a three-year (1958-1960) NSF funded altitudinal gradient survey that processed 65,000 grasshoppers representing 95 different species. Extensive survey collections nearly half a century old, with exceptional field records and voucher specimens, are rare and yet they provide researchers with invaluable baseline information regarding how species were distributed and populations were composed before accumulating human disturbances and climate change.
The NSF supported curation project will ensure the conservation and databasing of this important voucher collection and will, for the first time, make the Alexander Orthoptera Collection available to researchers both physically and over the internet. In addition, the databasing and georeferencing portion of the project will allow researchers access to the detailed ecological data associated with the collection. While access to the curated materials will be particularly important to researchers, providing electronic access to the Alexander Collection database, and its relevant ecological data, will allow a wide audience access to a source of baseline information for understanding how abiotic factors influence species distribution and diversity patterns.
As a result of the funding, several graduate students will be supported and trained in museum skills, insect taxonomy, curation, databasing and the use of computer programs crucial for making collection data available over the internet. The grant is scheduled to run from January 15th, 2005 to December 31st, 2006.
Return to the Newsroom.
Scan the Museum's News Archive.