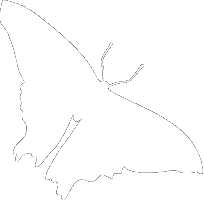 INVERTEBRATE ZOOLOGY CURATOR RECEIVES MOORE FOUNDATION GRANT
February 22, 2005
The Gordon and Betty Moore Foundation has awarded a team of institutions, including the University of Colorado, a $1.6 million grant to build an online automated georeferencing tool.
The tool, referred to as BioGeoMancer, addresses the crucial need of natural history museums to assign geospatial coordinates to over 2 billion specimens worldwide. Coupling the geographic scope of specimens with the rich historical record of natural history museum collections provides an important soure of baseline biodiversity information useful in conservation planning, reserve selection, and global change biology. The University of Colorado Museum staff, led by PI Rob Guralnick and lead programmer David Neufeld, will play a major role in the development of Biogeomancer's web-based Geographic Information Systems components.
Return to the Newsroom.
Scan the Museum's News Archive.