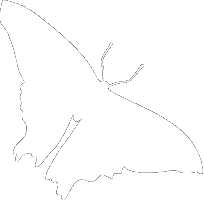 MUSEUM ANNOUNCES NEW SUBSCRIBER LIST CALLED CU MUSEUM UPDATE
January 10, 2005
The Museum is launching a new service to serve you better - "CU Museum Update", an email announcement designed to keep you up-to-date on the happenings at the CU Museum!
At a number of recent events, many of our visitors have asked us for some sort of electronic contact to keep them up-to-date on upcoming special presentations, lectures, and new exhibitions at the Museum. In response to that request we have developed a monthly update that we'll email to interested people early in each month, starting in January, 2005. We know you probably receive more email than you'd like already, so we commit to emailing you only once a month, and only to announce new exhibitions, that month's lectures and programs and other Museum news. To sign up for this service please visit our online sign-up form.
Again, we commit to sending you only one email a month and you can discontinue this service whenever you'd like. So, to keep up to date on Museum happenings sign up for our CU Museum Update!
Return to the Newsroom.
Scan the Museum's News Archive.