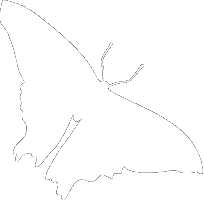 HERBARIUM ANNOUNCES RECIPIENT OF SCHMOLL RESEARCH FELLOWSHIPS
April 19, 2004
The CU Museum's Herbarium announced this year's recipient of the Hazel Schmoll Research Fellowship in Colorado Botany: Nehalem Breiter.
This year the Herbarium's Hazel Schmoll Research Fellowship in Colorado Botany has been awarded to Master's Degree student Nehalem Breiter, to help support her research in evaluating ecological risks of using introduced insects to manage invasive weeds.
Dr. Hazel Schmoll was an alumna of CU-Boulder and was the first woman to receive a Ph.D. in Botany from the University of Chicago in 1935. She conducted her doctoral research on the "Vegetation of the Chimney Rock area, Pagosa-Piedra region, San Juan Mountains, southwestern Colorado". Later, Dr. Schmoll collected plants in the northern Front Range, and shared her love and knowledge of Colorado plants by leading nature trips in the vicinity of Ward. The Hazel Schmoll Research Fellowship has been established to continue her work of research and education in Colorado botany.
Proposals must emphasize field botany, including systematics and ecology, of Colorado plants. Funds can be used for field supplies, travel expenses for conducting research, or travel expenses to attend professional meetings to present the results of research. Applicants must be staff, faculty or students at the University of Colorado at Boulder.
Return to the Newsroom.
Scan the Museum's News Archive.