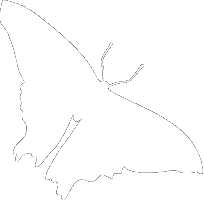 HERBARIUM ANNOUNCES LAUNCH OF ONLINE SPECIMEN DATABASE
December 3, 2003
The University of Colorado at Boulder database of vascular plant specimen labels from Colorado housed at Herbarium COLO is now searchable online at http://cumuseum.colorado.edu/Research/Botany/Databases/search.php.
Over 65,000 records of the 90,000 Colorado specimens have been entered to date. This database project was begun in 1995 by Curator Tom Ranker and Collection Manager Tim Hogan. Tim and fellow Collection Manager Nan Lederer deserve primary credit for continuing to build and improve the database over the last several years. Critical data-entry tasks have been performed by many of our graduate assistants over the years, including current M&FS students Sara Colman and Monique McHenry and EEB student Jenny Ramp. Museum IT specialist Tara Hess provided the essential programming skills to make the searchable, online version of the database possible. The University of Colorado Museum now has one of the few searchable, online specimen databases in the world!
Return to the Newsroom.
Scan the Museum's News Archive.