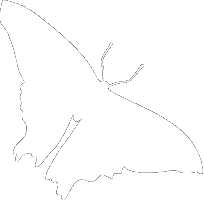 DRS. NELSON AND HEGMON TO GIVE LECTURE ON PEOPLE OF THE MIMBRES
November 5, 2003
Drs. Peggy Nelson and Michelle Hegmon from the Department of Anthropology at the University of Arizona will deliver a lecture entitled, "The People of the Mimbres: Their past and their legacies."
The people of the Mimbres region of what is now southwest New Mexico built some of the earliest large villages in the North America Southwest. By AD 1130 they had abandoned their villages. What happened to the people of Mimbres? Through detailed study of pottery, architecture, and settlement Margaret Nelson and Michelle Hegmon trace the people of the Mimbres from their abandoned villages in the early 12th century to new, smaller homes nearby and gradually back into villages by the early 13th century. Changes in household form, social networks, and land use through this time span resulted in various changes in pottery and house form that have been misinterpreted as the disappearance of the people of the Mimbres. They never disappeared; they simply changed their ways of life. Implications of this continuity are considered.
The talk will be held at the Dinosaur Hall, CU Museum on Wednesday, November 12, 7:00 PM. The admission is free but donations are welcome. The lecture is in conjunction with the exhibit Mimbres: Lives and Landscapes currently on display in the Changing Gallery until February 1, 2004.
The CU Museum is located in the Henderson Building, 15th and Broadway, University of Colorado, Boulder. The museum is open Monday –Friday 9 am- 5 pm, Saturday 9 am – 4pm, and Sunday, 10 am – 4 pm. Galleries are accessible to wheelchairs.
Contact Dulce Aldama for more information 303-492-3396.
Return to the Newsroom.
Scan the Museum's News Archive.