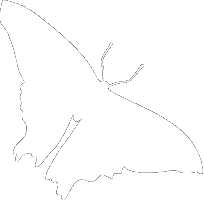 MUSEUM LAUNCHES UNIQUE AFTER-SCHOOL EDUCATIONAL PROGRAM FOR GIRLS
October 15, 2003
The GAMES (Girls At the Museum Exploring Science) program brings 4th and 5th grade girls to the CU Museum of Natural History to learn about the five main research and exhibit topics of the Museum: Anthropology, Botany, Entomology, Paleontology and Zoology.
The girls come from socio-economic backgrounds that are typically under-represented in both the scientific professions and amongst museum patrons. A cohort of female students from University Hill/Washington Elementary School, located in Boulder, Colorado, will participate in the fall 2003 session.
"The goals of this program are to increase the girls' understanding of science and scientific careers, to increase the participants' confidence in doing science, and to enable them to envision themselves as participants in the scientific community," said CU Museum, Education Coordinator Jim Hakala. "In addition we will encourage their families to utilize museums as a community resource for entertainment and learning."
GAMES is a series of seven weekly 1.5-hour classes offered at the CU Museum after school hours. Each class features Museum curators and collection managers who serve as role models and mentors, sharing their expertise and the excitement they have for science with the girls, and encouraging them to continue their education toward a career in the sciences. The program provides positive role models and real-life experiences at a crucial educational stage.
The classes feature demonstrations by Museum curators, interviews with curators using questions the girls develop themselves, looking-and-thinking hands-on activities with real museum objects, and journaling time. The GAMES program is free to all participants. The Museum provides transportation to and from the museum, snacks, and equips each girl with a scientific "toolkit" (which they keep) consisting of tools the curators use in their everyday work. The last session includes parents of participants, in order for the girls to have the opportunity to demonstrate what they have learned and to encourage family museum visits. This project initially received funding from the CU-Boulder Outreach Committee.
The group will meet on October 15, 22, 29, November 5, 12, and 19 in various locations for the sessions, but will start at the Museum at 3:30 pm each day.
Return to the Newsroom.
Scan the Museum's News Archive.