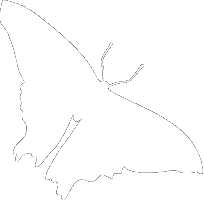 18TH ANNUAL BENEFIT NAVAJO RUG AUCTION
October 21, 2003
The Best of Category and Best of Class Navajo pictorial weaving from this year's Gallup Intertribal Ceremonial will be among the Navajo weavings to be sold during a silent auction of "One Hundred Navajo Rugs", Thursday, November 6, in downtown Denver to benefit the University of Colorado Museum.
The weaving, by Helen Begay of Burnham, New Mexico, depicts and pays tribute to the Navajo Code Talkers of World War II and the code they used in the Pacific that was never broken by the Japanese.
The 18th Annual Benefit Auction will also include Navajo weavings from Ganado, Teec Nos Pos, Wide Ruins, Crystal, Burnham, Shiprock and Two Grey Hills. Weavings will include tapestry wall hangings, floor rugs and antique pieces. Values range from $100.00 to $10,000.00.
The auction runs from 12 pm until 7 pm in the lobby of the First Interstate Tower North at 633 17th Street, Denver. Bids will be taken on the weavings during the day. The highest bids at closing will be awarded the weavings. A unique feature of this auction allows for the outright purchase of weavings that have not yet received bids for 20 percent over the minimum at any time during the event.
At noon and 5:30 pm, Navajo weaving expert Jackson Clark II will do a walk through lecture about Navajo weavings, discussing the history of the art form and the background of the specific artists and styles. In addition, Ben Leroux of Southwestern Textile Restoration will be providing free evaluations and advise on repair for people bringing their personal weavings to the auction.
The event is sponsored by the University of Colorado Museum and Toh-Atin Gallery of Durango, Colorado.
For further information, contact the University of Colorado Museum at (303) 492-6892 or Toh-Atin Gallery at (800)525-0384.
Return to the Newsroom.
Scan the Museum's News Archive.