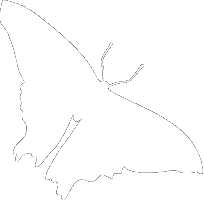 MUSEUM IN THE DARK!
October 20, 2003
Museum in the Dark is the one of the most popular and longest-running Halloween events for kids in Boulder. This is a non-scary event meant to de-mystify the spookiness of Halloween for children ages 2-10. This event is also a safe alternative to "trick or treat."
Kids will explore the museum with flashlights while the lights are turned out. Special guests will offer educational presentations on spooky inhabitants of the natural world, such as bugs and spiders. Kids will be able to make many crafts to take home, including Halloween bookmarks, masks, bracelets and more. Children should come in costume and bring their own flashlights.
Parents will have two sessions to choose from on Friday, October 31: one starting at 4:30 pm and one at 5:45 pm. The cost is $6.50 per child/$4.50 for Museum members. Parents/Caregivers enter for free and must accompany children. No reservations are necessary.
The CU Museum is located on the University of Colorado at Boulder campus at 15th and Broadway. Map and Directions
For more information, contact Dulce Aldama at 303-492-3396.
Return to the Newsroom.
Scan the Museum's News Archive.