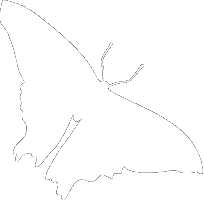 CU MUSEUM ACCREDITED BY THE AMERICAN ASSOCIATION OF MUSEUMS
August 28, 2003
CU Museum has been granted the highest recognition for a museum, accreditation by the American Association of Museums (AAM).
Of the nation's nearly 16,000 museums only approximately 750 are currently accredited by AAM. Accreditation is a rigorous but highly rewarding process that examines all aspects of a museum's operations. The CU Museum is one of only 20 museums accredited in Colorado, including the Denver Art Museum, the Colorado History Museum, the Denver Botanical Garden, and the Denver Museum of Nature and Science. The CU Museum is the only accredited museum in Boulder County and the only accredited university museum in Colorado.
AAM accreditation is an on-going process signifying excellence within the museum community. It is a seal of approval that strengthens individual museums and the entire field by promoting the highest standards of ethical and professional practices. AAM accreditation facilitates a museum's ability to use resources wisely and maintain the strictest accountability to the public it serves.
The CU Museum was established by the Board of Regents in 1902. This is the first time that the Museum has been granted AAM accreditation. The Museum is a dynamic center for research and learning for the general public as well as the university community. With more than three million artifacts and specimens, representing the disciplines of anthropology, botany, entomology, paleontology, and zoology, the CU Museum houses one of the most extensive natural history collections in the Rocky Mountain and Plains regions, making it one of the top university natural history museums in the country.
According to Museum Director Linda Cordell, "Without a doubt, AAM accreditation is a major achievement for the CU Museum. The accreditation process took approximately three years and required the hard work of all museum faculty, staff, and students. The accreditation process is arduous for all museums and a particular challenge for university museums that are fortunate to be part of larger institutions, yet for that reason they face different challenges than those of free-standing museums. The accreditation process includes intensive examination of museum policies, procedures, finances, programs, collections, and goals."
The CU Museum, located in the Henderson Building on the University of Colorado campus in Boulder, is open Monday through Friday, 9 a.m. to 5 p.m., Saturday 9 a.m. to 4 p.m., Sunday 10 a.m. to 4 p.m. Admission is free but donations are welcome.
Return to the Newsroom.
Scan the Museum's News Archive.