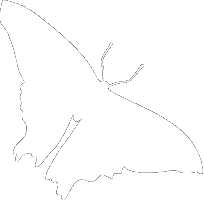 ANTHROPOLOGY SECTION ANNOUNCES AWARD OF JOE BEN WHEAT FELLOWSHIP AND UNDERGRADUATE AWARD
August 14, 2003
The CU Museum's Anthropology Section announced this year's recipients of the Joe Ben Wheat Fellowship and Undergraduate Award: Carman Tarcan and Sharon Hull.
Carman Tarcan of the Department of Anthropology, Simon Fraser University has been awarded the 2003 Joe Ben Wheat Fellowship for outstanding graduate student research. Tarcan's research on "Fauna, Contact, and Colonialism at Zuni Pueblo, A.D. 1300-1900" was first among a highly competitive group of proposals from an international group of graduate students.
The fellowship was established to honor the memory of Joe Ben Wheat, a leading scholar of the American Southwest. Dr. Wheat was a curator at the University of Colorado Museum for over 40 years. He was a consummate scholar of the anthropology of the American Southwest and Colorado Plains. His work in Southwestern Indian jewelry, textiles, and pottery significantly expanded the scope and quality of the Museum's collections. His archaeological research in Paleoindian and Puebloan archaeology was original and challenging. The scholarship of $2,500 supports research in Dr. Wheat's areas of scholarship.
Past winners include Wesley Bernardini (Assistant Professor of Anthropology, University of Redlands) and Donna Glowacki (Arizona State University).
Sharon Hull has been awarded the first Joe Ben Wheat Undergraduate Award for outstanding University of Colorado undergraduates focused on the anthropology of the Greater Southwest.
The award was established in memory of Joe Ben Wheat, long-time curator and professor at the University of Colorado Museum. The award honors outstanding matriculating undergraduates at the University of Colorado who have demonstrated research excellence in Dr. Wheat's areas of scholarship.
Sharon Hull is the first recipient of the $500 award. She will attend graduate school in Anthropology at Eastern New Mexico University.
Return to the Newsroom.
Scan the Museum's News Archive.