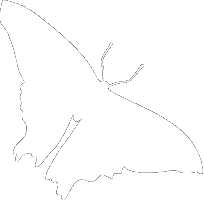 BOTANY CURATOR RECEIVES NSF GRANT
May 16, 2003
Tom Ranker, Curator of Botany at the CU Museum, received good word from the National Science Foundation that he and other collaborators will receive $450,000 to create linked computer databases and interactive keys for use in identifying plants in the flora of the Southern Rocky Mountain Region.
The project's other collaborators include Robert Guralnick, Curator of Zoology at the CU Museum, Nancy Lederer, Collection Manager of Botany at the CU Museum, Tim Hogan, Collection Manager of Botany at the CU Museum, and representatives from Colorado State University, University of Northern Colorado, and the University of Wyoming.
The project will represent an important step toward merging the information-packed databases of herbaria within the Front Range, including the addition of important geographic information about the ranges of plant species. With such databases, new research on regional biodiversity and the impacts of human activities on shifts in biodiversity will be possible; these are critical underpinnings to the development of regional conservation efforts.
Return to the Newsroom.
Scan the Museum's News Archive.