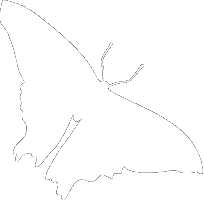 HERBARIUM ANNOUNCES RECIPIENTS OF SCHMOLL RESEARCH FELLOWSHIPS
April 23, 2003
The CU Museum's Herbarium announced this year's recipients of the Hazel Schmoll Research Fellowships in Colorado Botany: Cristina Rumbaitis-del Rio and Courtney L. Meier.
Rumbaitis-del Rio, a student at CIRES, was awarded $500 for her proposal, "Compound Disturbances: Do Pre-Fire Disturbances Influence Post-Fire Regeneration?". Her research focuses on the massive blowdowns that took place on the Routt National Forest in 1997, and how various disturbances, both natural and anthropogenic, affect subsequent succession.
Meier, an EPOB student, was awarded $100 for his proposal to study the ecophysiology of alpine plant communities on Niwot Ridge and, in particular, the role of nitrogen availability and the dynamics of alpine avens (Acomastylis rossii).
Dr. Hazel Schmoll was an alumna of CU-Boulder and was the first woman to receive a Ph.D. in Botany from the University of Chicago in 1935. She conducted her doctoral research on the "Vegetation of the Chimney Rock area, Pagosa-Piedra region, San Juan Mountains, southwestern Colorado". Later, Dr. Schmoll collected plants in the northern Front Range, and shared her love and knowledge of Colorado plants by leading nature trips in the vicinity of Ward. The Hazel Schmoll Research Fellowship has been established to continue her work of research and education in Colorado botany.
Proposals must emphasize field botany, including systematics and ecology, of Colorado plants. Funds can be used for field supplies, travel expenses for conducting research, or travel expenses to attend professional meetings to present the results of research. Applicants must be staff, faculty or students at the University of Colorado at Boulder.
Return to the Newsroom.
Scan the Museum's News Archive.