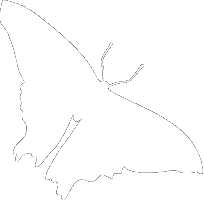 EXHIBIT OPENING CELEBRATION FOR SAND ISLAND: TIME ETCHED IN STONE
April 16, 2003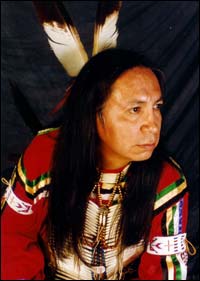 Native American flute player Calvin Standing Bear will perform at the exhibit opening celebration.
On Thursday, April 24, 2003, the CU Museum presents an evening of Native American culture, including traditional music, food, a slide lecture and the opening of a special exhibit, Sand Island: Time Etched in Stone.
At 5:30 pm, Native American flute player Calvin Standing Bear will perform, and traditional Indian tacos will be available to sample. At 7 pm, Dr. Steve Lekson, Curator and CU Professor of Anthropology, and Ann Phillips, Co-Curator of the exhibit, will present a talk called Ancient Times in Southeastern Utah, Interpretations of the Sand Island Petroglyphs. Dr. Lekson will discuss the prehistory of southeastern Utah and Ms. Phillips will talk about the intriguing process of recording the Sand Island panel.
Sand Island: Time Etched in Stone is a fascinating and unique exhibit that has been created by the Exhibits department at the CU Museum. Sixty miles northwest of Four Corners, in southeastern Utah, is a remarkable archaeological site: Sand Island. This impressive and mysterious panel, located on sandstone cliffs more than 300 feet long, is covered with remarkable petroglyphs. For more than 2000 years Navajo, Ute, Hopi, Zuni, Ancestral Pueblos, and peoples of European ancestry have chiseled more than 1000 images into the rock. Sand Island: Time Etched in Stone presents panel and petroglyph interpretations by Native Americans, archaeologists, rock art experts, local residents, government agencies, and conservationists. This exhibit includes a scaled representation of the panel and highlights individual petroglyphs and sections.
This exhibit is on display on the Second Floor Gallery from April 24, 2003- March 31, 2004. The CU Museum is open 9-5 Monday through Friday, 9-4 Saturday, and 10-4 Sunday. General admission is by donation.
Contact Lori Stott for more information.
Return to the Newsroom.
Scan the Museum's News Archive.