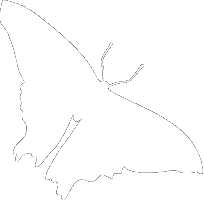 SECOND ANNUAL DISCOVERY DAY PROMISES FUN FOR PEOPLE OF ALL AGES!
March 17, 2003
This is a unique event that has something for everyone! On April 5, 2003, from 1-5 PM, Curators, collections staff and a Navajo textile expert will be on hand to answer questions about your personal treasured collections. There will also be presentations by Project WOLF, Wild Bear Center for Nature Discovery, "Mr. Bones" and Birds of Prey, as well as craft projects and educational activities.
This is a multi-faceted event that will offer a variety of activities and educational programs for people of all ages. Participants are encouraged to plan ahead, so that they will have time to take part in all of the activities.
Part of the event will be set up much like the popular television program, "Antiques Road Show". Curators and collection staff members will be on hand for the public to "ask-the-expert" to identity personal artifacts and backyard discoveries. All sections of the museum will be represented, including anthropology, botany, entomology, paleotontology, and zoology so people can bring in their favorite artifacts, fossils, bugs, rocks, animals and plants to be identified. This event was offered at the CU Museum for the first time last year and was a huge success!
Ben Leroux, of Southwestern Textile Restoration, Inc. is a Navajo textile expert who will be available throughout the event to answer questions about the restoration, care and evaluation of textiles. People are encouraged to bring in their personally owned rugs and textiles. No appraisals will be given.
Some very special guests will be on hand for this event! Birds of Prey will present an educational program at 1 pm. The Birds of Prey Foundation is considered a large outdoor hospital for raptors. They use their 1,000 acres of open farmland on Boulder County Parks and Open Space to rehabilitate and raise food for the many types of birds of prey they care for. Participants will be able to see and learn about live wolves at programs offered at 2 and 4 pm. These animals are from W.O.L.F., a nonprofit organization based in Ft. Collins, which rescues captive-bred wolves and wolf dogs whose owners are no longer able to care for them. These programs are designed to demonstrate the beauty of these animals in their element and the challenges involved with a captive existence.
Another special guest is the always-popular "Mr. Bones". At 3 pm, "Mr. Bones" and his gigantic "live" osteosaurs (bone lizard) will present an educational program about dinosaurs. Mr. Bones is a life size dinosaur skeleton puppet, made out of paper maché and foam rubber mounted on wire. Mr. Bones will answer questions concerning the Tyrannosaurus Rex, Triceratops, Stegosaurus and other osteosaurs during his presentation.
Speakers from Boulder County Parks and Open Space will give presentations throughout the day on local biodiversity, animal husbandry and farming, and cultural interpretation. Flint knapping demonstrations on how to make stone tools using ancient and modern methods will also take place throughout the day.
This is also a "Family Day" during which children can explore the galleries and participate in hands-on learning, crafts and activities. Craft activities include nature drawing, animal tracking, dino crafts, pinecone bird feeders and petroglyph art.
Contact Lori Stott for more information at (303)492-3396 or (303)492-1666.
This event will be held at the CU Museum of Natural History, 15th and Broadway, in the Henderson building. Pay parking is available in the Euclid Parking Garage at 16th and Euclid. The cost of admission is $6.00 per person ($5.00 for Museum members). All proceeds will go toward the Hugo G. Rodeck Museum Endowment. This endowment will be used to support museum-wide projects to improve research, teaching and public programming. No reservations are necessary. No advance tickets will be sold.
Return to the Newsroom.
Scan the Museum's News Archive.