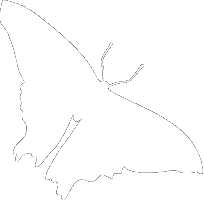 MUSEUM FACULTY PARTICIPATE IN PANEL DISCUSSING DISAPPEARANCE OF ANCIENT PUEBLOANS
February 18, 2003
CU Museum Director Linda Cordell and Anthropology Curator Steve Lekson participated in a panel discussion on the topic of the disappearance of the ancient Puebloans at the American Association for the Advancement of Science meeting in Denver.
The session, "Misunderstanding Abandonment in the Prehistoric Southwest," chaired by Margaret Nelson (Arizona State University) brought together archaeologists, Steve Lekson (CU Museum) Catherine Cameron (CU Department of Anthropology), Linda Cordell (CU Museum) Mark Varien (Crow Canyon Archaeological Center) and Keith Kintigh (Arizona State University).
The panel presented a new vision of movement among prehispanic populations in the Southwest that demystifies Native American land-use strategies, places community longevity in the context of appropriate settlement patterns in the semi-arid Southwest and emphasizes continuity between modern Native Americans and the archaeological sites of Chaco Canyon, Mesa Verde, Canyon de Chelly and other southwestern locales.
The session received local media coverage, with articles appearing in the Rocky Mountain Times, The Denver Post, and the Boulder Daily Camera.
Return to the Newsroom.
Scan the Museum's News Archive.