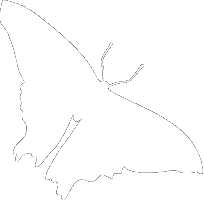 CU RESEARCHERS TO GIVE TALK ON FORENSIC BOTANY
February 18, 2003
Drs. Jane Bock and David Norris from the University of Colorado's Department of EPO Biology will present a lecture on their experiences in the field of Forensic Botany.
Drs. Bock and Norris are leaders in the field of forensic botany, having developed some aspects of this field of research together fifteen years ago. This talk will focus on their exciting and innovative work, which uses botanical clues in homicide investigations both across the U.S. and abroad.
Dr. Jane Bock is a Botanist and Dr. David Norris is an Endocrinologist. Both are Professors of EPO Biology at the University of Colorado.
This talk compliments the exhibit Botanical Illustrations, on display in the Second Floor Gallery through March 31, 2003.
The lecture will take place at the CU Museum in the Dinosaur Hall on Wednesday, February 26, 2003 at 7:00 pm. This event is free and open to the public.
Contact Lori Stott for more information
(303) 492-3396
Return to the Newsroom.
Scan the Museum's News Archive.