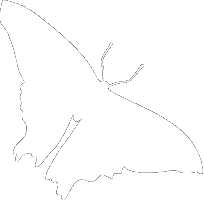 WORLD-CLASS CLIMBER TODD SKINNER TO SPEAK FOR ENDOWMENT FUNDRAISER
February 3, 2003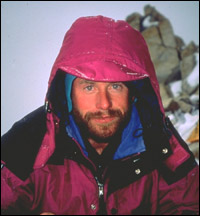 Todd Skinner, world-class climber, to speak for endowment fundraiser
The Museum is pleased to present one of the most accomplished rock climbers of our generation. Todd Skinner's achievements have been documented in film and magazines in 12 languages. He has accomplished more than 300 first ascents in 35 countries and has established new climbs at the highest level of difficulty. On April 17, in the Glenn Miller Ballroom, Skinner will present a stunning video presentation about his expedition to Greenland, during which he and his team successfully free-climbed the main face of Ulamertorsuaq, an imposing 3800 foot sheer tower. Don't miss this unique experience to meet this inspiring world adventurer!
Todd Skinner will be presenting a talk, Climbing in Valhalla, about his expedition to Greenland. Greenland is the world's largest island. 98% is covered under an ice cap that reaches two miles in thickness. His team successfully free-climbed the main face of Ulamertorsuaq, an imposing 3800 foot sheer tower in the Cape Farewell region of Greenland. With breathtaking video footage, Skinner will recount the adventures his team encountered during this major free climbing achievement in the land of the Vikings. Skinner says, "the magic of a summit in Greenland is that you can turn in 360 degrees, and see unclimbed, often unnamed mountains on all sides. In other words, you can see the future".
Todd's climbing highlights include the first free ascent of: Salathe Wall on El Capitan in Yosemite National Park, the north face of Mt. Hooker in the Wind River Range, the Great Canadian Knife in the Cirque of the Unclimbables in the Yukon Territories, the Northwest Direct Route on Half Dome, Yosemite National Park, and the East Face of Trango Tower in Pakistan's Karakoram Himalayas, amongst others.
| | |
| --- | --- |
| | |
| | Ulamertorsuaq, 3800 foot wall of granite located in the southern coastal region of Greenland (photo by Bobby Model) |
Todd's accomplishments have been covered by
National Geographic
,
Life Magazine
,
Outside
,
USA Today
,
Climbing
,
Rock and Ice
- and the premier issue of
National Geographic Adventure
. His expeditions to Pakistan, Vietnam, Mali, Greenland, and Kenya have been featured on the Outdoor Life Channel, while his expedition to Aritiyope, an Amazon big wall in Venezuela, was featured on ESPN. Todd was invited to be one of three adventurers included in National Geographic's first "Live from National Geographic" lecture program.
Todd Skinner will be speaking about his expedition to Greenland, Climbing in Valhalla on Thursday, April 17 in the Glenn Miller ballroom at 7 pm. $5.00 for CU students, $7.00 Museum members, and $8.00 for the general public. All proceeds will go toward the Hugo G. Rodeck Museum Endowment.
Call (303)492-3396 for more information.
Tickets will be available for sale at the Museum's front desk from Saturday, April 12 through Thursday, April 17, 10 am-4 pm. You may also purchase tickets the night of the event from 5:30-7pm at the Glenn Miller Ballroom. Cash/Checks only.
Return to the Newsroom.
Scan the Museum's News Archive.