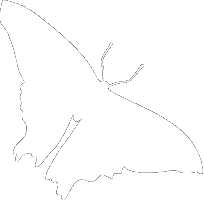 "THE FOSSIL RECORD AND EVOLUTION OF BEETLES" WITH DENA SMITH, PH.D.
February 18, 2013
Join the University of Colorado Museum of Natural History at 6:30 p.m., Thursday, February 21, for a presentation that highlights "The Fossil Record and Evolution of Beetles." University of Colorado Curator of Invertebrate Paleontology Dena Smith, Ph.D. will provide a fossil-based approach to understanding the 300 million-year history of beetles.
Dr. Smith explains, "There are more described species of beetles than any other animal group, with over 380,000 named species." She adds, "While many have remarked on the vast numbers of beetles, how they came to be such a species-rich group is still under investigation." The presentation includes an overview of the fossil history of beetles, analyses of the strengths and weaknesses of the fossil record, and their patterns of origination and extinction over time. Dr. Smith will bring fossil beetles from the University of Colorado Museum of Natural History's Invertebrate Paleontology collection for viewing.
Dr. Smith studies the evolution and ecology of insects, especially beetles. Her work covers different spatial and temporal scales; as she conducts both in depth field-based research at targeted localities and large-scale literature based research across multiple geologic time intervals. She also works in modern ecosystems and in the lab in order to learn more about the processes that influence the fossilization of insects.
University of Colorado Museum of Natural History 303-492-6892
Return to the Newsroom.
Scan the Museum's News Archive.