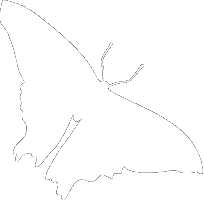 "ANCIENT SOUTHWEST: PEOPLES, POTTERY AND PLACE" EXHIBITION OPENING, RECEPTION & LECTURE
February 19, 2013
"Ancient Southwest: Peoples, Pottery and Place" a new exhibition at the University of Colorado Museum of Natural History, will open on Thursday, February 21. The opening reception is Wednesday, February 27 at 6:30 p.m., followed by a curator's lecture at 7 p.m. The reception will be preceded by a private museum members' only tour at 6 p.m. with Dr. Steve Lekson, the author of "A History of the Ancient Southwest" and Curator of Archaeology. The exhibit will run through February 14, 2014.
Curated by
Steve Lekson,
this exhibition features more than100 rarely exhibited ceramics from the museum's celebrated southwestern collection and takes visitors through more than 1000 years (AD 500-1600) of southwestern history. Photographs of ancient southwestern ruins by noted aerial photographer
Adriel Heisey
provide a visual and dramatic frame of reference for the exhibition.
Lekson explains, "The striking pottery on display illustrates the remarkable range of Native societies, and their dramatic stories. The exhibit offers a new history of the ancient Southwest based on recent research and new insights."
With captivating and informative narrative provided by Lekson, the exhibition reduces one thousand years of what Lekson calls, "glorious, messy, and complicated human history," into a short, coherent, and enjoyable experience that challenges the conventional views of the ancient Southwest.
The exhibition is divided into seven areas representing the primary cultural groups that defined the ancient Southwest: Hohokam, Early Pueblo, Chaco, Mesa Verde, Mimbres, Casas Grandes, and Pueblo. Senior Exhibit Developer Charles Counter explains, "With an entire gallery devoted to a vast display of pottery and images of the limitless Southwest landscape, that has always been a part of the human experience in the Southwest, the exhibition will take visitors through the rises and falls, kings and commoners, war and peace, triumphs and failures of the ancient Southwest."
University of Colorado Museum of Natural History 303-492-6892
Return to the Newsroom.
Scan the Museum's News Archive.