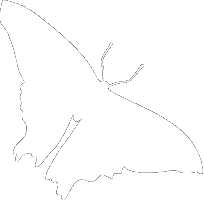 HOW ARE BEETLES USED IN FORENSIC INVESTIGATIONS? JOIN THE UNIVERSITY OF COLORADO MUSEUM OF NATURAL HISTORY FOR CRIMINAL SCENE INVESTIGATION (CSI) BEETLES
October 3, 2012
As a part of "Beetles" to be installed on Oct. 8, the University of Colorado Museum of Natural History will host a talk by Colorado State University (CSU) Entomologist Boris Kondratieff, Ph.D., "Beetles (Coleoptera) Associated with Forensic Investigations," at 7 p.m., Tuesday, October 9.
Delving into forensics entomology, Dr. Kondratieff will illustrate how insects and other arthropods collected from or near human corpses are used to make scientific inferences in criminal investigations. The talk will highlight the importance of beetles as both scavengers and decomposers. The presentation does contain graphic elements.
Boris C. Kondratieff is also the director of the three-million specimen C.P. Gillette Museum of Arthropod Diversity at CSU.
Return to the Newsroom.
Scan the Museum's News Archive.