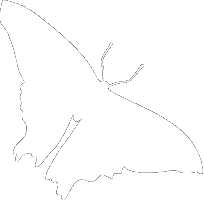 FREE AUTUMNAL TREE WALK ON CU'S BOULDER CAMPUS TOURS LED BY SENIOR GROUNDS SPECIALIST ALAN NELSON
September 24, 2012
The University of Colorado Museum of Natural History and CU Facilities Management-Outdoor Services are hosting two free tours of Boulder's unique and historic campus "forest," at 5 p.m. on Tues., Oct. 2 and Wed., Oct. 3. The tours will meet at the south entrance of the University of Colorado Museum of Natural History, they will be led by Grounds Specialists Alan Nelson and Vince Aquino.
On this free autumnal tree walk Nelson, who has led these tours for more than 20 years, will share the unique characteristics and special historical significance of CU's trees. Nelson's favorite campus trees include a northern red oak near Hale Science and the cottonwood trees that date as far back as 1879 when President Sewall first purchased 42 of these trees for $52.50. With a one-year warranty on each, two of these still survive, surpassing their expected 80-year lifespan by 53 years.
CU's tree population has grown since these first days to nearly 5,000 trees and more than 100 species, many imported from Europe, Asia and across the United States.
In April 2011, the CU Boulder campus was recognized by the Arbor Day Foundation as a Tree Campus USA for its excellence in tree management, as well as for student and community involvement. This takes the university full circle to its beginnings when in 1888 students and faculty started planting trees on Arbor Day in an effort to transform CU's treeless plain into a lush campus similar to those in the east.
Return to the Newsroom.
Scan the Museum's News Archive.