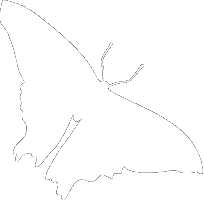 THE INVISIBLE CONNECTEDNESS OF THINGS
September 20, 2012
A multi-faceted art/science/transportation exhibit created by internationally recognized visual artist Kim Abeles. The exhibit is inspired by the spectacular structure, colors and longevity of lichens and the fact that they are bio-monitors of pollution. With a 16� video wall, photos, paintings, puzzles, sculpture, �smog collector plates,� and more, the exhibit explores the effects that transportation choices have on Boulder�s air quality.The project has been created in collaboration with atmospheric scientists, emissions specialists, lichenologists, transportation professionals and middle school students, among others.
This exhibit is commissioned by EcoArts Connections (EAC) and co-presented by the University of Colorado Museum of Natural History and EAC in collaboration with Envirotest - Air Care Colorado, Manhattan Middle School and Spark: UCAR Science Education.
Contact the museum for more information at 303-492-6892,
Return to the Newsroom.
Scan the Museum's News Archive.