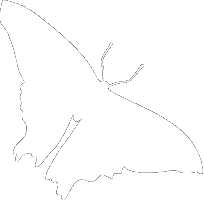 MUSEUM VOLUNTEER TRAINING SESSION BEGINS SEPTEMBER 13 - PLEASE JOIN US!
August 29, 2011
FAMILY DAY AND COMMUNITY VOLUNTEERS: Family Days offer visitors a fun way to connect with science through activities, crafts, games, demonstrations, and more. Volunteers are needed to staff the activity tables and help families explore the museum. Training will take place on Tuesday and Thursday evenings from 6:00 – 8:30 from September 13 – September 22 and then once a month thereafter. Volunteers are asked to attend at least one Family Day a month.
SCHOOL TOURS AND WORKSHOP VOLUNTEERS: Volunteers are needed to lead students on guided gallery tours and in hands-on workshops. As a volunteer, you will be provided with extensive training on public speaking, group leadership, and interpretation. Volunteers are expected to attend training and lead 2 workshops a month. Training will be held Tuesday and Thursday evenings from 6:00 – 8:30pm from September 13 – October 6.
Both volunteer positions are a great opportunities to get "behind the scenes" at the museum. In depth training on marketable skills, such as public speaking and interpretation will be provided. This opportunity is great for students interested in museums, science, and education.
Questions? email museumed@colorado.edu or call 303-492-1666.
Download a Volunteer Application
Return to the Newsroom.
Scan the Museum's News Archive.