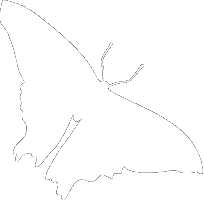 BIRD SHIFT EXHIBITION: AUGUST 22 - DECEMBER 31, 2011 AN ARTISTIC PRESENTATION AND SCIENTIFIC EXPLORATION OF HOW HUMANS AFFECT LOCAL BIRD ACTIVITY AND HABITAT.
September 19, 2011
"Bird Shift: The Anthropogenic Ornithology of North America" is a multi-media exhibition featured at the University of Colorado Museum of Natural History, on Boulder's Long JUMP buses, at bus stops and on the Internet. Commissioned by EcoArts Connections (EAC), the exhibition has been created by nationally recognized visual artist, educator and "re-naturalist" Brian D. Collier in collaboration with Boulder-based scientists, bird watchers and transportation specialists. "Bird-Shift" offers an unconventional, artistic and interesting approach to exploring how humans are affecting bird activity and habitat.
The museum exhibition includes photos, objects, videos and web-based elements. Throughout the exhibition the museum will also host exciting panel discussions, talks, readings, family activities and other events.
Visit the museum's "Events Calendar" for details.
Contact the museum for more information at 303-492-6892.
• Bus Birding website: BusBirding.SocietyRNE.net • EcoArts Connections: EcoArtsOnline.org
Return to the Newsroom.
Scan the Museum's News Archive.