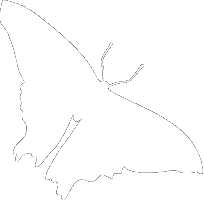 COLLEGE FOR KIDS OFFERED HANDS-ON SUMMER LEARNING WITH CU MUSEUM
August 17, 2011
Typically, the idea of school in the summer is enough to make youths cringe, but children in Trinidad, Colorado exchanged their swim gear and snow cones for microscopes and fossils during College for Kids, a summer workshop series offered at Trinidad State Junior College.
College for Kids offers free workshops and hands-on learning for students ages 7-12 every Thursday for six weeks throughout the summer. The program kick-off featured two workshops made possible through a collaboration between CU-Boulder's Museum of Natural History, Trinidad State Junior College, and CU-Boulder's Office for University Outreach. The university has an ongoing relationship with the Trinidad community through the CU in the Community program, an educational partnership in which CU-Boulder faculty, staff, and students provide public lectures, interactive special events, and classroom presentations to community groups.
On June 9, graduate students from CU-Boulder's Museum and Field Studies Master's Degree Program led two, three-hour workshops, called Left Behind and Ice Worlds: Exploring the Poles. Left Behind engaged participants' forensic skills as they learned about animal tracking, bone identification, and fossil analysis. Students made plaster casts of animal tracks, excavated fossils, examined skulls, dissected owl pellets, and analyzed scat. In Ice Worlds, students took a break from the summer heat to explore the coldest places on Earth in search of secrets from the polar past. Students learned about ancient ice and fossils of tropical animals that lived at the poles long ago. The CU-led workshops were well received and participation was near capacity.
"The workshops were awesome, and so were the presenters from the CU museum studies program," said Debbie Ulibarri, dean of Arts and Sciences at Trinidad State Junior College. "The kids – and their parents and the volunteer helpers – were talking about it for days afterwards. We couldn't have asked for a more exciting kick-off to the College for Kids: Summer Workshop Series than that."
The goal of the program is to provide children with an engaging introduction into summer learning and collegiate life.
"In today's tough economy, we wanted to give the children in the community a summer learning experience that was completely free. So, we did fundraising and sought partners like CU-Boulder," Ulibarri said. "We want to plant the seed at an early age that college is attainable."
Originally published on the CU Outreach and Engagement website: http://outreach.colorado.edu/highlights/view/id/36
Return to the Newsroom.
Scan the Museum's News Archive.